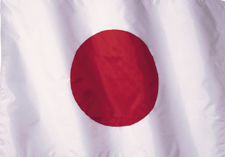 Auberge à Arles, Provence, France
The Vinyle Room, room n°1
This is, apart from the suite, the biggest room in the house. The bright room features contemporary decoration and a private shower and toilet.
The round bed spins your head while it's colours makes your passion fiery bubbling.
We're offering you this room for the following prices :
- €65 for one person
- €75 for two persons
- Touristic city tax: €1.50 per night per person
"The more I think it over, the more I feel that there is nothing more truly artistic than to love people."
In a letter from Vincent van Gogh to Theo van Gogh, Arles c. 17 September 1888
Make your reservation at L'Aubergine Rouge by filling up the form of contact with the dates of your stay.
We will answer you as soon as possible.
We're happy to welcome you at L'Aubergine Rouge and we'll do everything to make your stay as comfortable as we can!
With pleasure!
Les z'Aubergistes....
Let's continue your visit together!