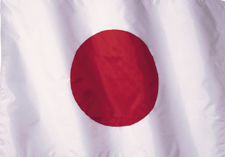 Auberge à Arles, Provence, France
The pianist's room is usually occupied by "the pianist" of L'Aubergine Rouge.
During his absence you can stay there if you have a small budget. Toilets and shower are outside the bedroom, accessible from the kitchen and may be shared with another bedroom. ​
​
If you can afford it, please select one of our other rooms:
-Van Gogh for fans of the artist
-Vinyl if you love records ​ Kitchen, patio and terrace are common rooms to be shared with the other rooms.
​
Prices :
- 1 person: 50 € per night, without breakfast
- 2 people: 55€ per night, without breakfast
- Breakfast from 5 €
- Tourist tax: €1,5/night per person If you are a pilgrim on your way to Santiago or Rome, the Roman crypt is reserved exclusively for you!
​
​
We're happy to welcome you at L'Aubergine Rouge and we'll do everything to make your stay as comfortable as we can!
With pleasure!
Les z'Aubergistes....
Let's continue your visit together!