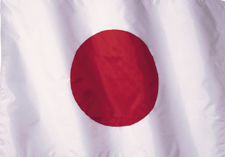 Auberge à Arles, Provence, France
Van Gogh Room, room n°3
n
L'Aubergine Rouge
La porte
The Van Gogh Room is a real artist room furnished with an antique bed of 120x190 cm. A place where one can find a peace of mind after a long windswept journey. The room is 10 m² and has a private bathroom and toilet located on the same level. Perfect for pilgrims, walkers, artists and drifters!

In order to book the Van Gogh Room, there's a habit and a 'must' to follow the Van Gogh tradition.
Ask us first if the room is available and then send a handwritten letter to Vincent van Gogh to complete your reservation:
23 rue Waldeck Rousseau, 13200, Arles, France. FAO: Vincent van Gogh.

We're offering this room for the following price:
- €50 per night
- Touristic city tax: €1.50per night per person
*Special rate for pilgrim by showing their pilgrim credentials
"My house here is painted the yellow colour of fresh butter on the outside, with glaringly green shutters;
it stands in full sunlight in a square that has a green garden with plane trees, oleanders and acacias.
It is completely whitewashed inside, with a floor made of red bricks. And over it there is the intensely blue sky.
In this house I can love and breathe, meditate and paint."
Vincent van Gogh in The Art of Travel by Alain de Botton
Make your reservation at L'Aubergine Rouge by filling up the contactform with the dates of your stay.
We will answer you as soon as possible.
We're happy to welcome you at L'Aubergine Rouge and we'll do everything to make your stay as comfortable as we can!
With pleasure!
Les z'Aubergistes....
Let's continue your visit together!